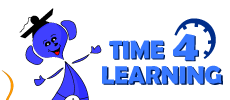 Time 4 Learning is an online curriculum.  It can be used as a supplement, a summer school program or an afterschool program, or even to use as a refresher before a test.   Some even use it as a full on curriculum.   I wasn't so sure about this until I really used it.  I definitely see how academically complete it is.   There is Language Arts from K to 8th grade with language arts extensions from 1st on up. There are recommended books to read and activities to go along with them.  Math is from K to 8th also.  Science and Social Studies are available for most grades as well.   The science also has hands on experiments (starting at third grade) to go along with it, all using things that are easy to find.  There is a master list of language arts books and science experiment stuff you will need, so you can print it at the beginning of a year and get it all.  The science also has corresponding language arts extension activities that tie in with each lesson.
Parents can easily assign work and check progress on their children's mastery of a subject.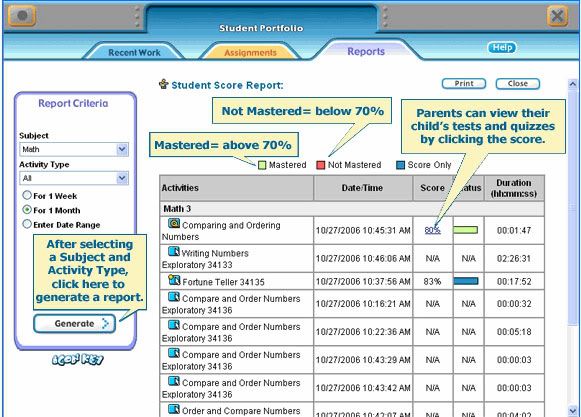 If you are feeling overwhelmed with the program, which can be overwhelming, there are so many resources to put you at ease;
A lesson plan scope and sequence
A master list of additional resources you can get
A parents forum
FAQ's Sections
Getting Started Guide
Hints and Help section for technical help
Student Records Information Video
So many more parent resources. 
What I think
Time 4 Learning has been a fun way to switch things up at our home.  I was also surprised to find out it is much more than just computer learning.  There are offline activities as well.  Such as worksheets, games and science experiments.
(Yes, she's a Lefty)
The kids have enjoyed earning "playground time" which is computer games.  They quickly caught on that you could only earn 15 minutes per day no matter how many lessons they did. In the parent account I could change that to up to an hour of playground time based on how many minutes of lesson time they completed. 
What kids think:
Tommy and Katey enjoyed Time 4 Learning immensely.   Last year we reviewed the Pre K version, we were surprised to learn that that they had upper level math such as algebra.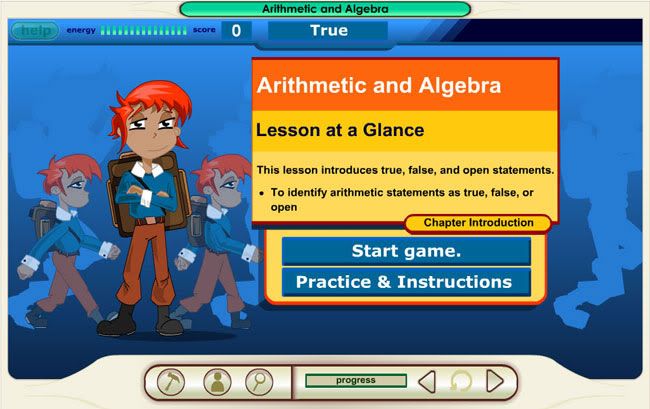 Emily enjoyed it at first but after a month she was done with learning on the computer.  She just does not enjoy learning on the computer, like Katey and Tommy do.
I could see how this would work great for many situations. 
If you are new to homeschooling and you feel overwhelmed
If you are a veteran homeschooler and are having an overwhelming time in you life
If you need to switch things up for your kids and have more "fun school"
If you need a break from planning and preparing for a while (i.e. the holidays, or Summer, of if you just had a baby)
If one child needs something different for a time being
If you need to take some time off for moving or remodeling
This could also easily work for a long term situation. 
Time 4 Learning is $19.95 a month for the first child and $14.95 a month for each additional child.  No contracts.  It is also easy to put your account on hold if you have an extra busy month.  That breaks down to $240 a year for the first child, I spend at least that much on curriculum and my time each year. 
Others reviewed this as well check out this post to see what they had to say.
I am blessed to review many products for TOS Crew this product was one of those. 
{I have not or will not receive any compensation for this review.  All opinions expressed herein are my own and your experience may differ.}