Koru Naturals is a company based out of the US that brings quality natural ingredients over from New Zealand to create products that use what nature has to offer to protect the skin, fight common health problems and promote general good well-being.
I received two of Koru Naturals products, The Pure Emu Oil and their Pure Lanolin Lip Balm.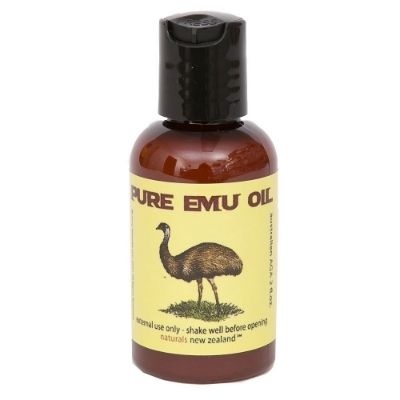 Let's start with the Pure Emu Oil. I received the 2oz bottle ($9.85).  The list of ingredients is 100% Grade A Emu Oil.  That's it.  Just pure emu oil. This milky white oil is recognized by the Therapeutic Goods Administration in Australia. This oil is used as a hair and skin moisturizer.
How we used it: 
I have naturally curly hair, otherwise known as frizzy.  I live in a dry environment. I often cake ingredients in my hair just to tame the frizz.  I used a quarter size drop of emu oil in my hair when I got out of the shower and I would go all day with out frizz.  I would rub the extra left over on my hands onto my face to moisturize my face.  My face felt great.  I did go outside one day and get a slight sunburn on my face, since it doesn't contain and sunscreen due to it being all natural.  So just remember to put some sunscreen on if you will be outside in the sun for a while.  I loved the way this made my hair feel silky smooth without feeling greasy or oily.  I did like the way it made my skin feel moisturized just right, but I went back to my regular face cream with sunscreen in it after the sunburn.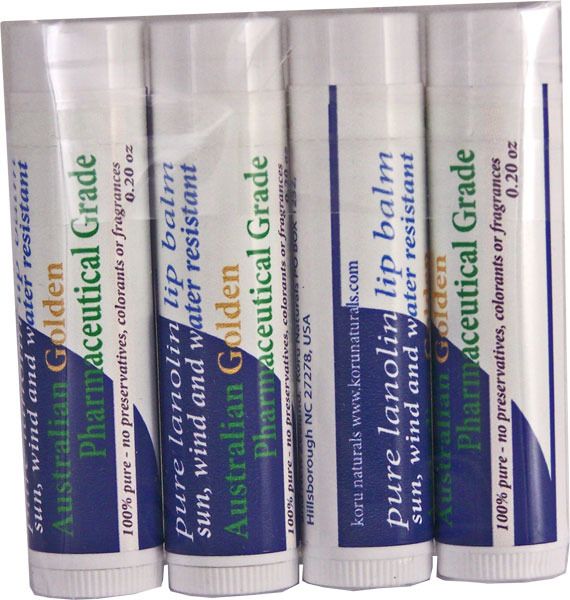 The Pure Lanolin Lip Balm (4 pack, $9.80) was very exciting for us.  We live in a dry cold (right now) climate and our lips get chapped and sore every winter. 
The lip balm is pharmaceutical grade pure anhydrous lanolin. There is petroleum derivatives that actually cause dryness, requiring even more frequent applications, which is common in most lip balms. Which explains my husbands addiction. (see below).
How we used it:
My husband has an addiction to a certain brand of chap stick, I was interested to see how this would compare.  I tried it first and it was interesting and felt a little sticky on my lips.  After about a minute the sticky feeling was gone and my lips felt great all day. When it was my husbands turn to try it I warned him of the sticky and he tried it and the same thing.  He ended up not having to use his other chap stick all day.  One time I saw him reach for his other one and I asked him if it was because his lips were dry, he told me they were not dry, it was more out of habit. I am so glad to have broken the habit of chap stick use, just by using one that actually works.
The lip balm comes in a 4 pack for $9.80.  Which divides out to $2.45 each tube or pot. That is less than we were paying for this other brand that he was having to use all day long. 
Follow Koru Naturals on Social Media:
Facebook:    https://www.facebook.com/korunaturals
Pinterest:      https://www.pinterest.com/korunaturals/
To see what others think of this check out this post.  Check  out other great posts and reviews on our crew blog.