We are big time into having family fun. I mean look at my blog, it is called Family Style.
We love doing things together. I am realizing that as my children get older it gets harder to do.
We are also not made of money, so we look for inexpensive things to do.
You can find us:
having campfires for dinner together

playing board games together

making fun food, like homemade popsicles, or cookies together

swimming at the local pool or lake together
going fishing together

hiking around together
cloud watching, stargazing or just laying on a blanket on our lawn together.

just hanging out together

checking out the local museum together
doing science experiments or art projects together

Washing the cars together.

Going on scenic drives or short road trips together
Even going to yard sales together
As long as you are doing something together and having fun while doing it. Your family can have fun anytime of the year. I hope some of these ideas inspire you to have some new family fun.
These really are just a few pictures of fun things we have done as a family this summer.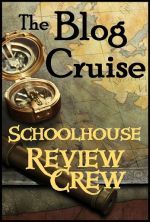 This has been part of the Family Fun Blog Cruise.
Check out how others have fun as a family in the summer too.
What is your favorite way to have fun as a family?