Have your kids ever dreamed of growing up wild? 
Do they want to "meet" other kids who are?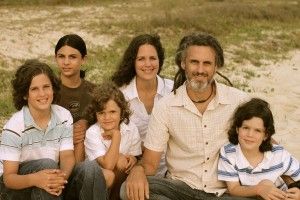 You can meet the Wild family, through their reality series Growing Up Wild.  This is not your typical as seen on T.V. reality show.  Growing Up Wild is a family with a mom and a dad, 4 boys (known as the Wild Brothers) who live in the remote jungles of Indonesia. They are full time missionaries helping to spread the word of God.
I would rather have my children experience someone else's life if it was a realistic, positive and uplifting experience.  Wouldn't you?
The Wild family would offers you and your family a unique chance to experience their life, their world, their passion.
Growing Up Wild is a series of 15 episodes over 5 volumes.  I was sent the 1st and the 4th volume to review. Something really neat about all of these volumes is that they come with an activity guide on cd-rom.
Volume 1 has 3 great episodes. In each of these episodes you learn what life is like for the Wild family in Papua, Indonesia.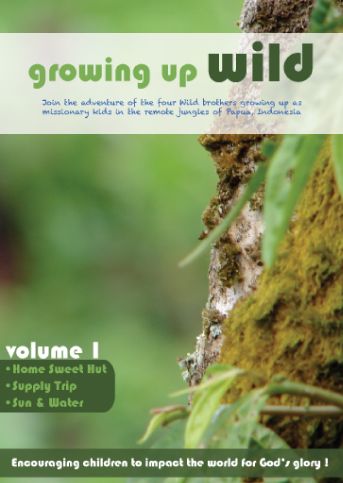 Home Sweet Hut: You learn how they built their house using a combination of their American culture and the Wano culture. 
Supply Trip:  Living in a remote jungle means no grocery stores or way to get supplies.  Go on a supply trip with the Wild family.  See how the Wano people all come together to help. 
Sun & Water: See how the Wild family harnesses the usefulness of their surroundings.
Volume 4 taught us about the Wano cultural.  We were able to see how it differs from ours.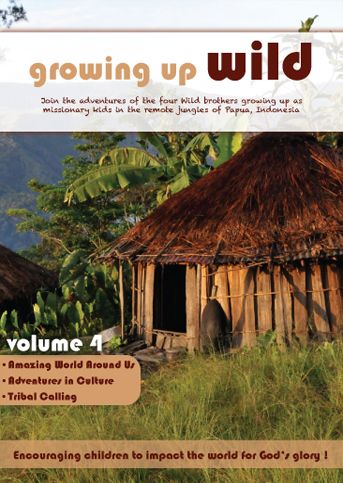 You can purchase any volume for $18.99 each or purchase the set of 5 volumes for $80.99.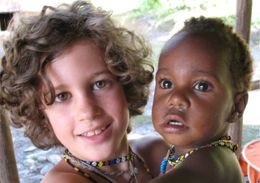 This is type of reality shows I want my family watching.  These videos are great for any age. I even enjoyed them. 
To see what others think of this check out this post. To see a wide variety of reviews check out our crew blog.
Disclosure: As a member of The Old Schoolhouse Homeschool Crew I review products, like this, which I receive for free in order to be able to share my honest opinion.  No other compensation is provided.