My 12 year old has wanted voice lessons for some time.  A few things have held me back. I live in very small town.  No one that I know of teaches them here. I would have to consider traveling time and costs as well as the actual cost of lessons, both of which is out of my budget.  Along came Vocal Coach.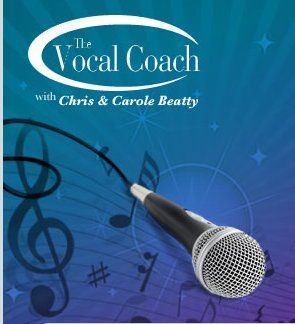 Vocal Coach Singer seemed like it was going to be the perfect solution.   At home voice lessons.  No traveling.  Priced at $119.99 for the physical version (which I received) or $99.99 for the downloadable version- easily transferred over to an MP3 player or such. 
The Vocal Coach Singer set came with: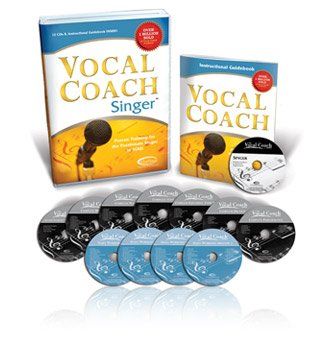 7 professionally produced training CDs
Getting Started
Complete Breathing
Complete Warm-Up
Complete Tone
Complete Expanding Your Range
Complete Diction
Complete Performance
4 workout CDs
Daily Workout High Voice 1 & 2
Daily Workout Medium/Low Voice 1 & 2
A full-size instructional guidebook
1 CD with printable lead sheets (forgive my pictures)
Together these resources are valued to be the equivalent of more than $2000 worth of personal voice training lessons. 
Honestly my daughter was a pretty good singer (in my opinion) before Vocal Coach Singer.  It helps that she loves to sing and sings all the time.  Vocal Coach Singer has been amazing for fine tuning her voice.  It has taught her how to warm up before singing, what things she can do to protect and even help her voice. 
I was a little worried that it wouldn't be personal enough for us. However, one of our favorite things is how the lead sheets help you evaluate and determine the areas you want to improve.  Then you can go to the correct CD and work on that area.  Vocal Coach Singer has been the perfect fit for our situation.
Vocal Coach even has a Homeschool Section. They also offer singing help for younger kids known as Teaching Kids to Sing, which some of the crew reviewed too.
Check out this post to find out what others thought of Vocal Coach Singer and Teaching Kids to Sing. To see a wide variety of reviews check out our crew blog.
Disclosure: As a member of The Old Schoolhouse Homeschool Crew I review products, like this, which I receive for free in order to be able to share my honest opinion.  No other compensation is provided.