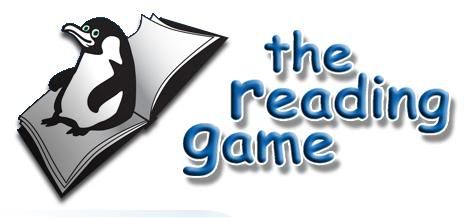 The Reading Game is a memory sight word game.  At the end of each level your child can READ AN ENTIRE BOOK.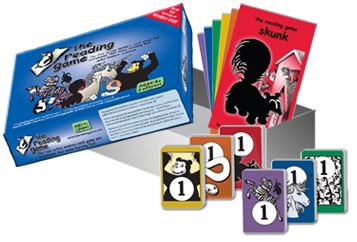 I had no idea where to start with sight words once we got through the letters of the alphabet sounds.  Where do I start?  This game can be a starting point for learning sight words or it can compliment any curriculum. 
At first I was worried that the simplicity of the game would be too easy for her.  After playing it a few times I realized she enjoyed it not being too hard.  She also enjoyed the one on one time of whomever she was playing with.  (It is to be played with 2 players, one teacher and one student.)  She was able to catch onto the words rather quickly.  The repetition in a game form really made it much more fun than just flash cards. 
The books are written using only the sight words learned in each level.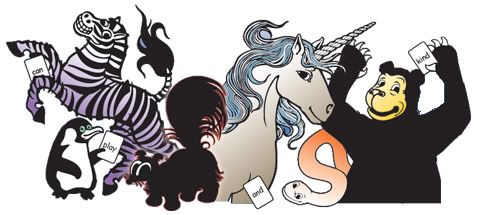 Each book is written about an animal and is a fun story.   The books have no punctuation and no capitalization as to not overwhelm new readers.  I wasn't sure about this at first.  Katey already reads some stories with those things. She also gets very set in her ways.  I was worried since the books were different than what she is used to that she would put up a fuss.  She did
not.  She read right through the first book after the first game.  I think the fun story kept her interested.  Also the pictures are black and white.  Some children might find these boring.  For us though they were just right.  Just enough of a picture, but not a distraction. 
They have a pre-test/post-test worksheet to see how far your child has come.  Many of these words are on the Dolch sight word list and are part of the
common core.  Some are not as well.  For instance, to read the book Skunk, she needed to learn the words skunk and stripe.  While those words are not on the list, they needed to be learned in order to read these books.  (My sheet got colored on before I took this picture, it happens.)
At a glance:
The Reading game is great for teaching/learning sight words.  It is a fun, quick and simple game.  180 sight words are taught using this game- 30 words per book.

Who is this for?  Anyone learning sight words that enjoys games. 2 players, one teacher, one student.

Where can I purchase it at? You can purchase it directly from their website.  Thereadinggame.com

How much is it? $24.95

What a great holiday gift for an emerging reader.

This game is brought to you by the authors of Wordly Wise.  Kenneth Hodkinson
To see what others though of this check out this post. To see a wide variety of reviews check out our crew blog.

As a member of The Old Schoolhouse Homeschool Crew I review products like this, which I receive for free in order to be able to write my reviews.  A positive review is not guaranteed.